July 26, 2016
John Lewis Partnership Day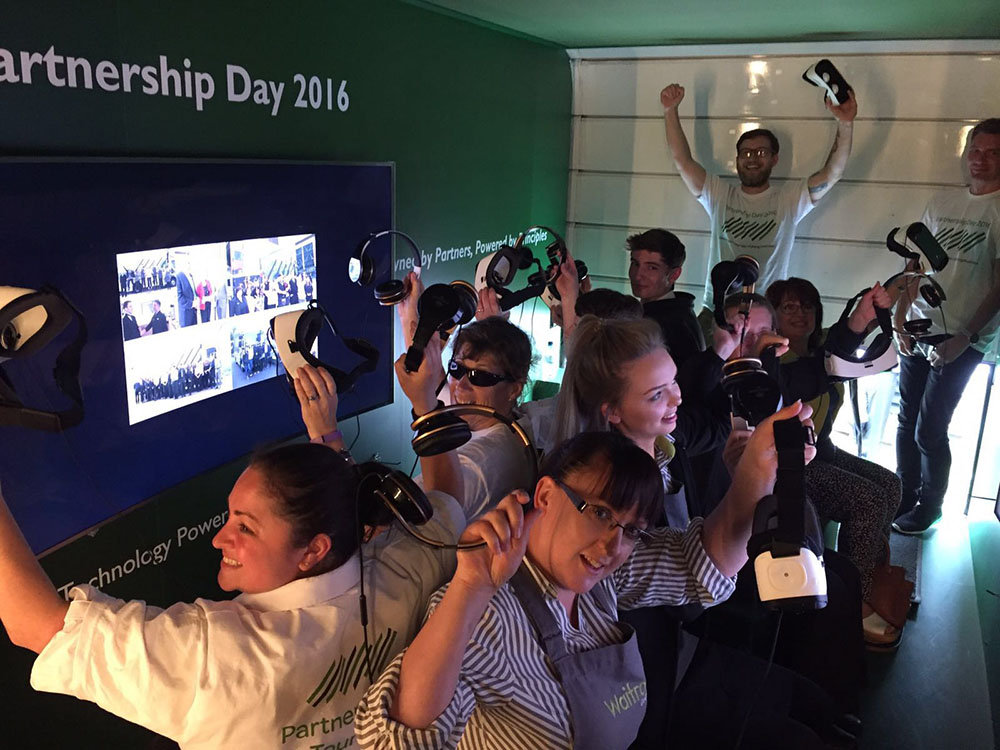 The culture of John Lewis is based on Partnership and on July 1st this year John Lewis celebrated Partnership Day through the theme of "Connection". Partnership Day provides an opportunity to pause and remember the values that are the foundations of John Lewis's retail success. They are values that go back to the days of John Spedan Lewis, who took over the retailer from his father and stamped his revolutionary worldview upon it.
We worked with John Lewis to give Partners an experience that bought them face to face with John Spedan so that they could be reminded of the values that underpin the John Lewis Partnership. Using an old film of Spedan Lewis we recreated the magical Longstock gardens in Virtual Reality and set the scene for the Partners to have an intimate audience with Spedan.
The Partnership day took place in "The Flying Spedan" a converted John Lewis vehicle that allowed up to 10 people to have a Virtual Reality experience.